Solutions to Meet Seemingly Impossible Challenges
Sector: Building management
The Client
E. C. Products (ECP) started with just one person in 2008 and has grown into a profitable company with a turnover of £1.5 million that provides state-of-the-art environmental control technology to the BMS (Building Management Systems) sector. Today some of ECP's products are discreetly installed and play important roles in some of Britain's most iconic buildings.
Benefits of Working with Monode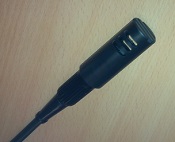 History of developing world-firsts that have become mainstream products
Track record of solving niche problems which appeared impossible
Provides a competitive edge to solution providers
Reasonably priced
Rapid turnaround time
Provides an unusually high level of experience, plus creative and technical expertise
Complete honesty
The Challenge
When Roy Lindridge founded ECP he imported environmental control products from China. However, there was a much greater demand for high-end solutions to be installed in a wide and extremely variable range of buildings, so he looked at developing bespoke BMS solutions.
The Solution
"Mike Vince, Co-founder of Monode, was my first port of call for new product design and development. Mike always provides a solution when there is a problem with an existing product or we need something new developing. Also, Monode's turnaround times are always extremely fast," explained Roy.
Before establishing ECP, Roy was Purchasing Manager at a competitor, and Monode was a supplier. He knew that Mike's team had developed some industry-changing products – including the first generation of humidity transmitters with sensors that fit inside probes within air-conditioning ducts.
The Result
"Together, we've developed and manufactured solutions that have solved seemingly impossible problems," commented Roy.
For example, the systems integrator for the Houses of Parliament asked for 'invisible' temperature and humidity sensors. Roy and Mike worked together to develop a sensor that was disguised as a microphone. The control board had to be hidden in the ceiling, from which the sensor hung on a 30-metre-long wire. Normally this would be too far for a signal to travel. Mike modified the control board software to slow the frequency of the signal so it went further and reached the sensor. This ground-breaking solution remains in place and fully functional today.
Heathrow Airport needed humidity sensors for Terminal 2, but the sensors had to be unobtrusive and the electronics totally hidden. The end product was the size and shape of a thimble, and today almost 200 are installed throughout the site.
The Result
"Mike gives us an edge over our competitors. He's good at what he does and makes solving problems that would defeat many others much easier by telling me what's possible . He's clever, wise, creative and extremely experienced. He's a true expert in his field," concluded Roy.
Roy knows how to win customers in a fiercely competitive market. ECP owns its factory, warehouse, distribution centre and offices. In fact, it's outgrown its premises and will soon expand into a new site.